Map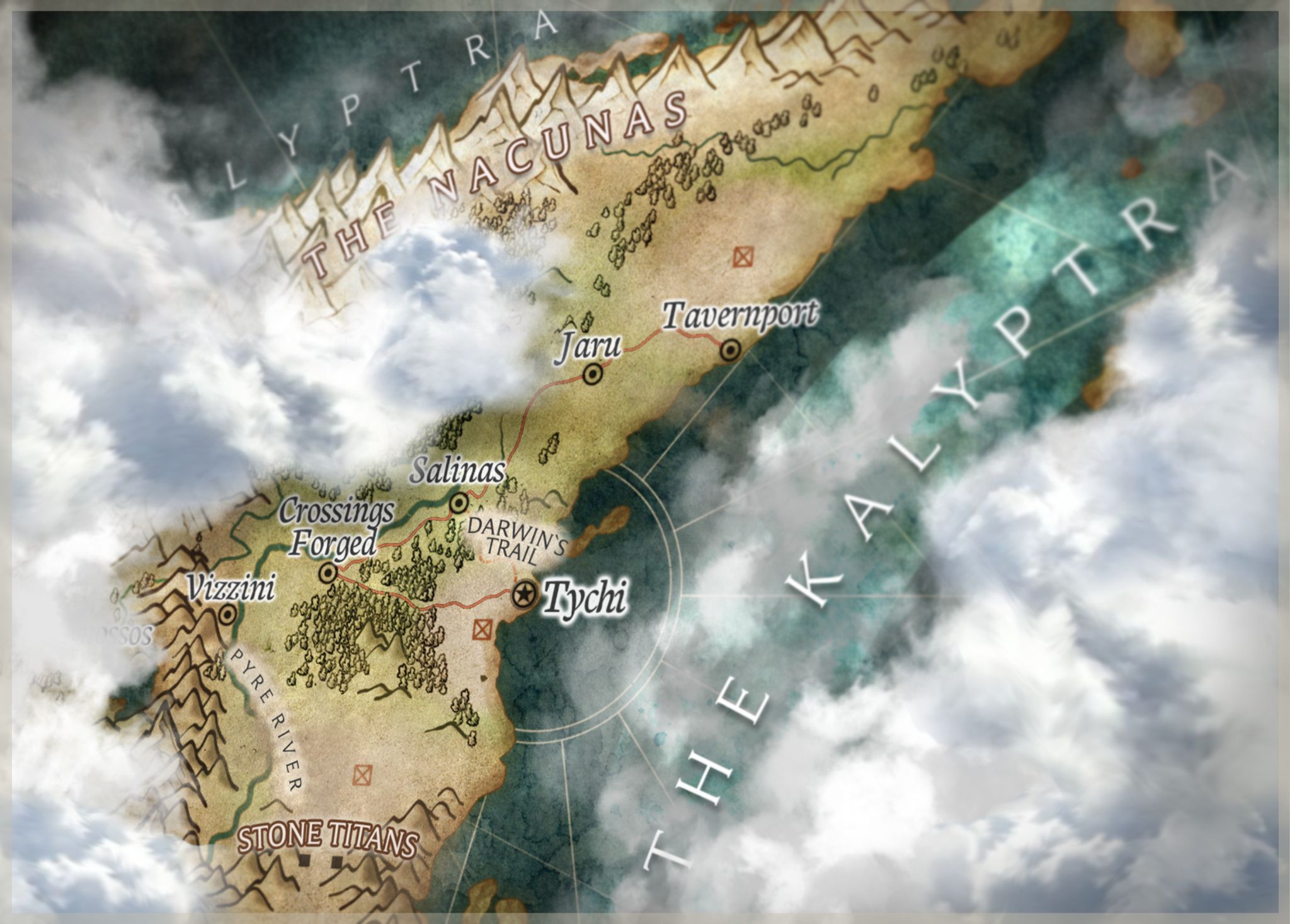 Landmarks
The Nacunas
The northernmost mountain range. It's protected by the Kalyptra and the Northern Woods
The Kalyptra
Mysterious, impassable dense fog located throughout the waters
Stone Titans
Ancient towering rock sculptures warning travelers of the dangers ahead.
Cities & Towns
Tychi (Capital)
Capital. Home of the King, Osprey and Elites. Tychi has two districts - Common and Elite.
Crossings Forged
Town of blacksmiths, and weapons engineers
Jaru
Neutral, peaceful town north east of Salinas
Salinas
Town of entertainers and orphans.
Tavernport
Port town, heavily supports Kahel.
Vizzini
Scholars town, supports and is supported by Kahel